Dear Friends,
We had a terrific month of adoptions with 164 cats and dogs finding new homes. This was great for our feline population which was reduced from 200 cats and kittens to 138 in shelter. However, we are continuing to see high dog intakes, a trend that unfortunately has carried over from last year. Pet ownership is becoming increasingly more expensive and for some the cost of care for their pet is getting out of reach. 
We first started seeing an increase in dog intakes towards the end of 2021. It was apparent by the Spring of 2022 that this increase was not an anomaly, as national groups like Shelter Animals Count were also reporting increases in shelter intakes. This increase has been attributed to rising cost of pet ownership (cost of supplies and veterinary services), access to affordable pet friendly housing, and people returning to work as workplaces opened back up.
The reasons ascribed to the increase were consistent with what owners surrendering their pets to the RHSPCA shared with us. We also saw an increase in stray intakes and a reduction in dog reunifications despite the even heavier emphasis we placed on efforts to reunite pets with their owners. Not surprisingly, we did not see an increase in returned adoptions. This is because of the care taken when matchmaking pets with potential adopters by our staff and volunteers.
One major initiative for us this year is to reduce intake of animals to the shelter. Felines account for two thirds of all intakes to the shelter. Our Community Cat Voucher program was incredibly impactful last year and was directly responsible for the deferral of 80 feline intakes and the spay or neuter of 500 felines in total. In 2023 we plan to partner further with local groups to further reduce the number of free roaming community cats.
Intakes to the shelter can be reduced by providing resources to pet owners needing help. We will continue to provide medical and behavioral assistance to help pet owners keep their pets in the home and assist with finding new homes for those unable to keep them any longer. Dog intakes have continually risen over the last two years and we must proactively start addressing the concerns leading to this.
We expect to have these programs underway by July 1st of this year. I would love to hear from you if you are interested in supporting these two projects or if you would like to learn more about them. This is a big undertaking, one that I am confident will yield great results with the continued support of our donors, volunteers and staff.
Sincerely,
Huck Nawaz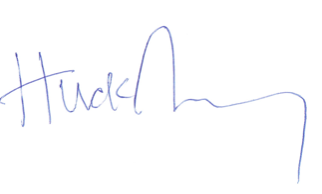 https://rhspca.org/wp-content/uploads/2022/12/2022-12-20-RHSPCA-Pair-Pet-Portraits-ForWeb-1016.jpg
1069
1600
Kevin Groat
https://rhspca.org/wp-content/uploads/2023/04/SPCA-50th-Anniversary-Logo-2023-Horiz-e1680701604834-1030x578.png
Kevin Groat
2023-02-10 14:44:21
2023-02-10 14:55:14
January Shelter Scoop