https://rhspca.org/wp-content/uploads/2023/04/SPCA-50th-Anniversary-Logo-2023-Horiz-e1680701604834-1030x578.png
0
0
estland
https://rhspca.org/wp-content/uploads/2023/04/SPCA-50th-Anniversary-Logo-2023-Horiz-e1680701604834-1030x578.png
estland
2022-08-10 23:14:10
2022-08-10 23:14:10
Wilbarger 5
What's included in an adoption fee?
Medical Treatment

All pets receive a health exam, are dewormed, and current on monthly heartworm (dogs) and flea and tick preventative (dog and cats).
Dogs receive 4DX test, cats receive a FIV/FELV test, and additional lab work if needed.

Vaccines

Age-appropriate vaccines are administered to each animal (including rabies if they're old enough).
Dogs: distemper, parvovirus, parainfluenza, adenovirus, and bordetella bronchiseptica vaccines
Cats: distemper, panleukopenia, rhinotracheitis-calici, and chlamydia psittaci vaccines

A Microchip

All animals are microchipped and registered to the adopter at the time of adoption.
Updating your contact information is free with our microchips.

Alteration Surgery

Each animal is spayed or neutered before leaving our facility to ensure a healthy life and prevent unwanted litters.

A Loving Pet

Our animals will give you a lifetime of love and gratitude for giving them a second chance at being a loyal pet again.
What payment methods do you accept?
We take credit cards (preferred), debit cards, and cash to process payments. We are unable to accept checks.
Will you hold a pet for me until I can come see them?
We cannot hold animals. Adoptions are on a first-come, first-serve basis. We recommend checking our website often when you're ready to adopt. Our adoption page is updated in real-time as animals are added and adopted.
Does my application guarantee I'll get the pet I want?
It's important to note that an approved application does not guarantee adoption. It simply means that you have been approved to adopt from the RHSPCA. We recommend checking your email for our approval message (or follow up questions) and then scheduling a pet adoption appointment to meet the animal you're interested in, should they still be available.
Are applications binding?
Approved applications are non-binding, you can change your mind at any time. We'll also keep your approved application on file for 30 days.
What do I need to bring with me to the shelter?
Please bring a valid ID so we can process your adoption, in case you find a pet you love. Dogs leaving the building must be on a leash (available to purchase at the shelter). Cats leaving the building must be in a carrier (also available to purchase at the shelter).
We ask that you please leave your current pets at home. We want to first make sure that it's a good match between humans and shelter animals. After your initial appointment, we can schedule a time for an introduction with your resident pets at the shelter, if needed.
Can I adopt if I live out of the area?
Yes! We do adopt to out-of-area homes. A meet and greet with the pet is required. Please keep in mind that the shelter has a first come, first serve adoption policy when making your travel plans.
Are there any restrictions?
Adopters may only adopt 2 pets within a 30-day period.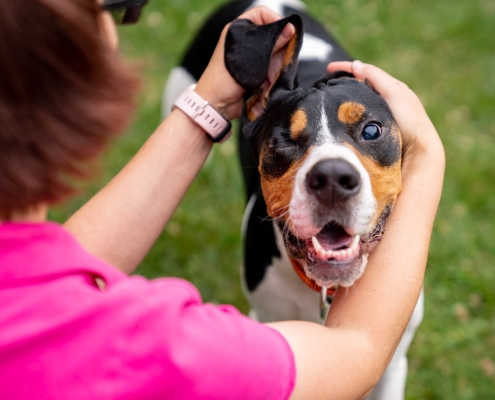 https://rhspca.org/wp-content/uploads/2023/08/Uno-Thumbnail.jpg
1336
2000
Kaitlin Mazer
https://rhspca.org/wp-content/uploads/2023/04/SPCA-50th-Anniversary-Logo-2023-Horiz-e1680701604834-1030x578.png
Kaitlin Mazer
2023-08-09 20:40:26
2023-08-10 14:16:57
Sometimes It Takes A Village: Uno's Have a Heart Success Story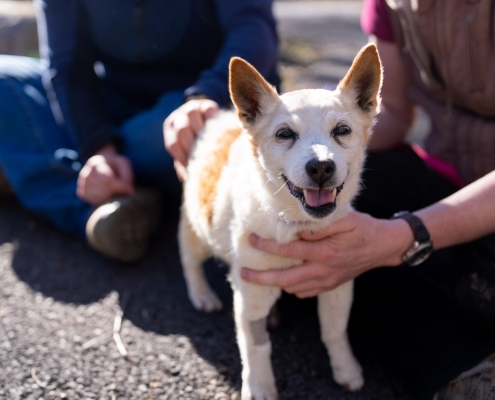 Grilled Cheese Mania challenged their patrons to match their $500, and donate to Have a Heart Fund with RHSPCA. They did it! You can too...
https://rhspca.org/wp-content/uploads/2023/04/2023-02-24-RHSPCA-Shannon-Cheddar-Foster-1046-copy.jpg
1069
1600
Kevin Groat
https://rhspca.org/wp-content/uploads/2023/04/SPCA-50th-Anniversary-Logo-2023-Horiz-e1680701604834-1030x578.png
Kevin Groat
2023-04-04 14:42:34
2023-08-09 19:44:54
Cheddar's Second Chance: A Have a Heart Fund Success Story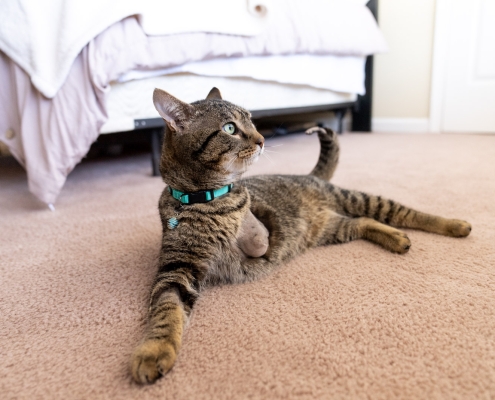 Sadly, an infection left Stumpy an amputee. Fortunately, our community who joins together to donate to animals, Stumpy's surgery was possible
https://rhspca.org/wp-content/uploads/2023/03/have-a-heart-fund-saves-lives-Stumpys-Story.jpg
1069
1600
Kevin Groat
https://rhspca.org/wp-content/uploads/2023/04/SPCA-50th-Anniversary-Logo-2023-Horiz-e1680701604834-1030x578.png
Kevin Groat
2023-03-20 15:58:36
2023-04-06 10:29:38
Stumpy's Second Chance: A Have a Heart Fund Success Story