One day in the not so distant future, Max will wake up, jump out of bed, walk down the hallway, jump on the couch, all without pain – we hope. What appears on the outside looking in is a cute dog whose legs appear to bend in an outward position. What most people don't understand is that due to these genetically-created differences, there isn't a moment Max isn't experiencing pain. Max's story is an example of exactly why the Have a Heart fund was created, and he needs our help.
The Have a Heart Fund was created in 2019 to provide specialized medical care for animals in need within our community. Generous support from donors like you, has helped the fund grow to provide much needed diagnostics and treatment to save the lives of hundreds of deserving pets each year. This medical fund provides much-needed veterinary care for companion animals like Max, who was surrendered to the RHSPCA as a 6-month old puppy. Max has spent his young life in agony, unable to walk, run or play without suffering pain and inflammation in his front legs.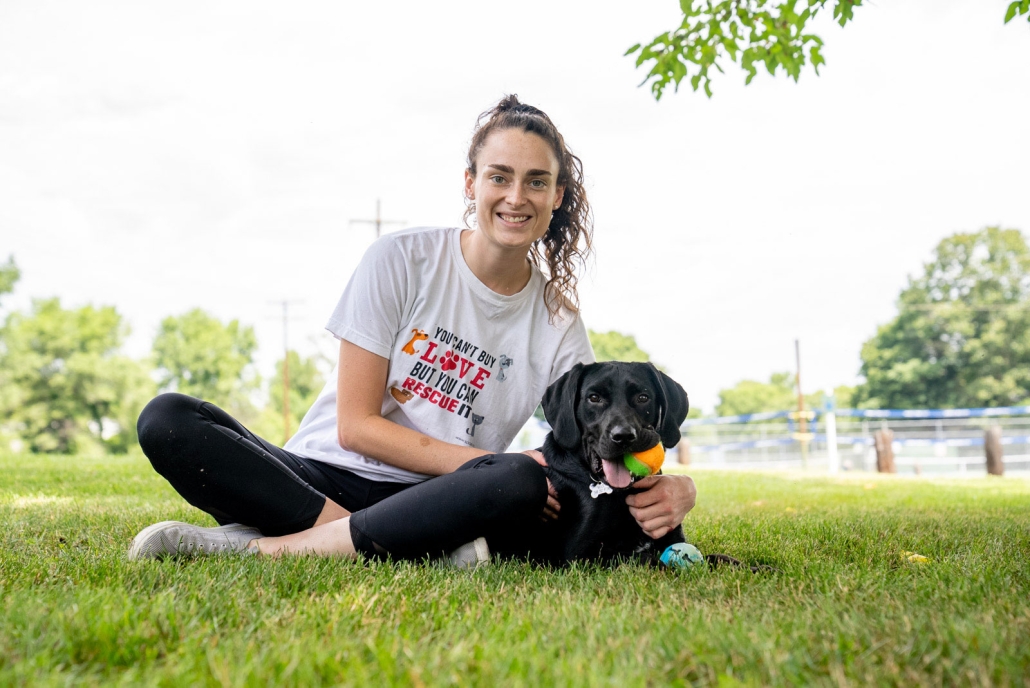 An initial examination led to x-rays at a local veterinarian to find out why Max's feet point outwards and his legs are severely bent. He was immediately referred to an orthopedic specialist where x-rays revealed the extent of the defects Max was born with. We placed Max into foster care and provided pain medication to manage his pain while we waited for his next appointment. His orthopedic appointment confirmed deformity in his front legs and an outward rotation of his wrists. To an extent the specialist had not seen before. Corrective surgery would need to be performed on each of his legs, but not until Max was older and his growth plates closed. 
Since Lexi Dean, a resident of Elkton, Virginia, began fostering Max six months ago, they have become completely inseparable. "He's the first thing I see when I wake up. He's with me everywhere I go. I even take him to the gym", says Lexi. Without the Have a Heart fund, animals like Max would not get the help they need to live the long, comfortable lives they deserve. If left untreated, Max's condition will continue to worsen and he'll permanently lose his ability to walk. The two surgeries Max needs are involved and expensive and will cost $8,000.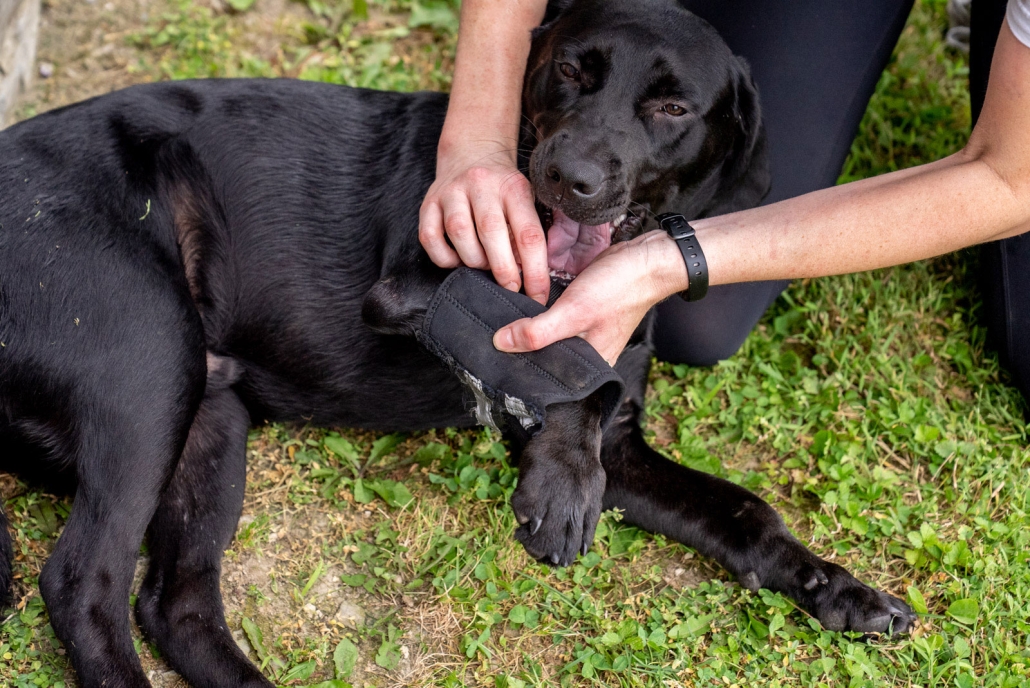 It's our mission to ensure that animals like Max receive the lifesaving care they need to relieve their suffering. We have seen over 300 more animals come into our care this year compared to last. More so, we've seen a drastic increase in both surrendered and stray pets in need of immediate medical attention.  We're only half way through the year and available funding through the Have a Heart Fund is running low. 
Our Board of Directors and generous donors have pledged a $10,000 matching gift to raise money for the Have a Heart Fund.
Our goal is to raise $10,000 between now and August 31st to unlock this match and secure $20,000 in funding for the Have a Heart Fund.
Max needs your help. Lexi needs your help. Support the RHSPCA's Have a Heart fund to help animals in need  live the happy and healthy life they deserve.
To Help Companion Animals Like Max,
You can either click the PayPal logo below, or,
Scroll down to the donation form below, select amount desired, and select "Choose A Fund" (in example below):

Next, select "Have a Heart Fund – to help with special medical cases" (in example below):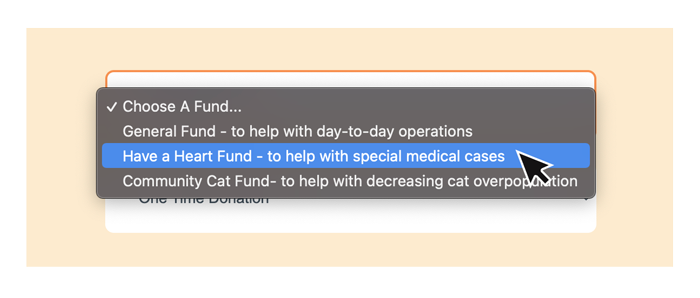 Finally, select "One time donation" or "Monthly Recurring Donation" and finalize your donation.
Thank you for contributing to RHSPCA's Have A Heart Fund.