Pam Miller knew better than to purchase a puppy from a pet store. She knew that pet stores very often get the puppies from puppy mills and there was no way she was going to support such a thing. This is why when she was ready to add another dog to her family, she chose to adopt Arlo, a then six month old puppy who was rescued from a puppy mill in West Virginia. What Pam didn't realize was the extent of the psychological trauma that dogs from puppy mills carry. 
Arlo was nothing like a normal puppy. "When we brought him home, he had his own little corner and that's where he stayed. That's where he ate, drank and did his bathroom. I would go in and talk to him many times a day and each time I did, he would go to the bathroom by himself", Pam recalls from the first few months of Arlo's new life. She was not expecting the dog that she got. Arlo didn't know how to be a dog – he'd never experienced love.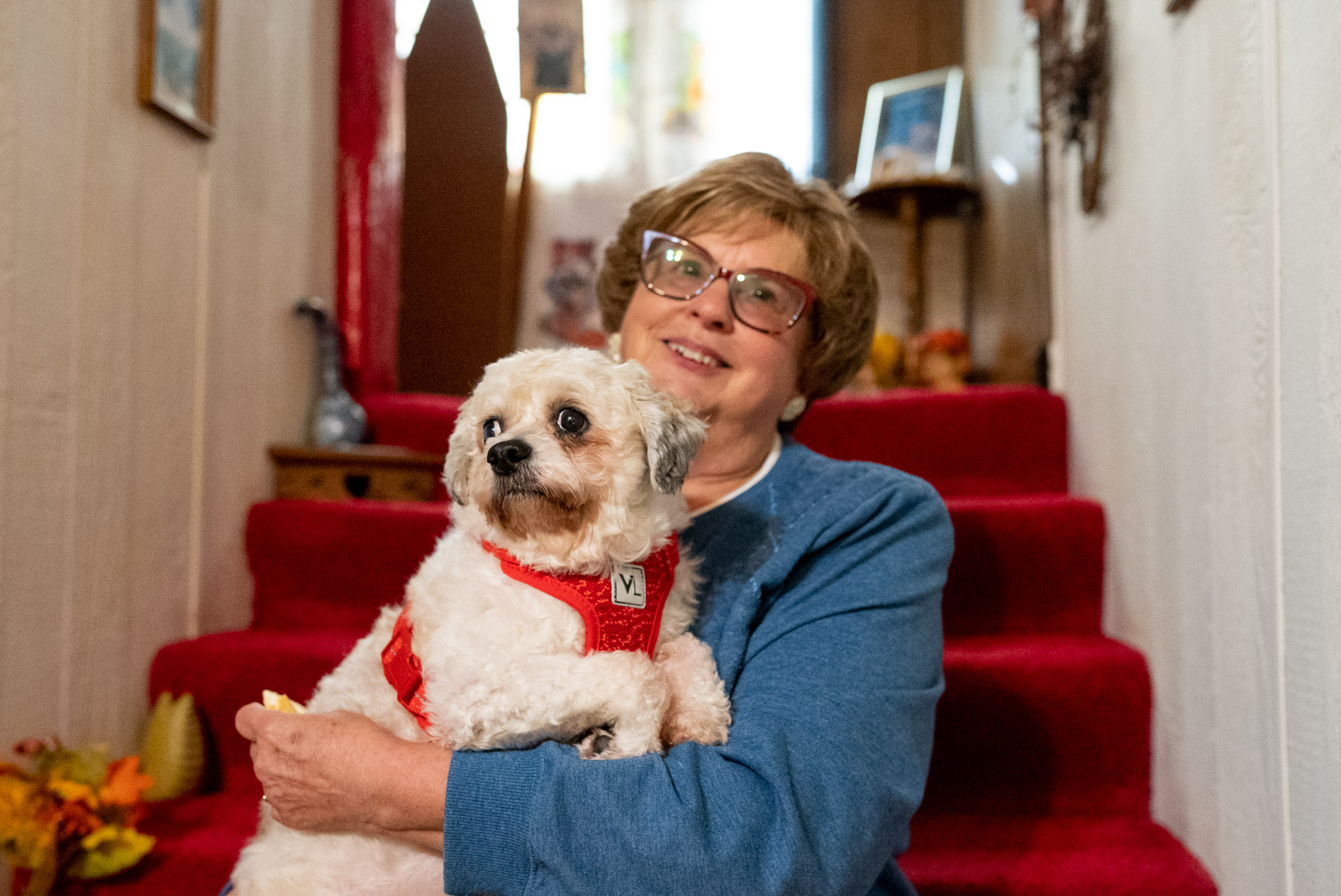 Four and a half years later, Arlo still carries the scars from being born and raised in a puppy mill. He's not like normal dogs that enjoy leash walks, spend time outdoors or play with toys. The trauma he experienced will likely stay with him for life, which is why Pam is on a mission to raise awareness about puppy mills in the Rockingham – Harrisonburg community. And you may have already seen her doing so.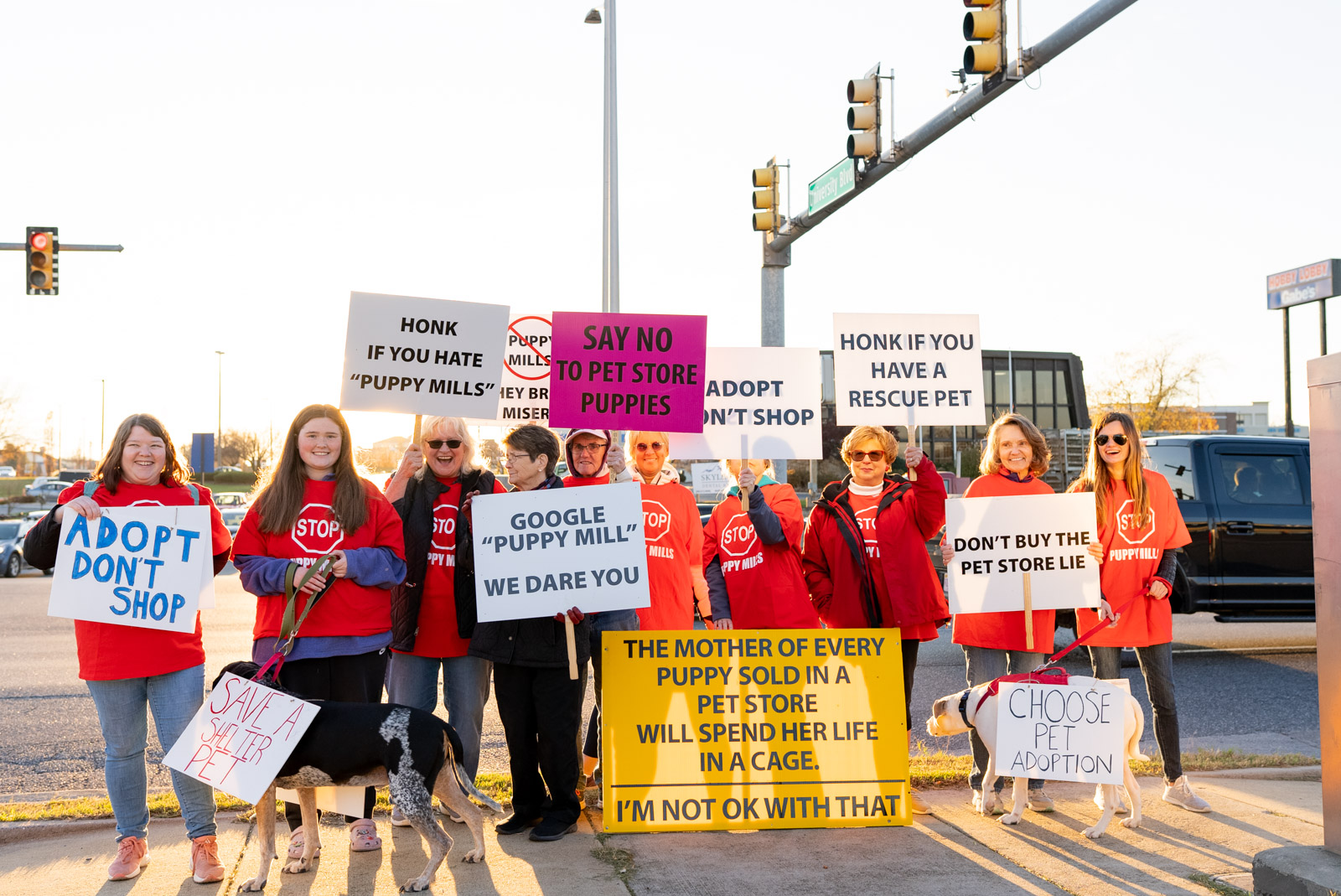 Pam and a group of local advocates actively protest against puppy mills outside the Kroger shopping center on Rt. 33 in Harrisonburg, VA each and every Friday. The group provides a voice for the victims of puppy mills and wants people to know where puppies at pet stores actually come from. Puppy mill sales are not limited to pet stores as they are also often sold through internet sales, classified ads, and flea markets.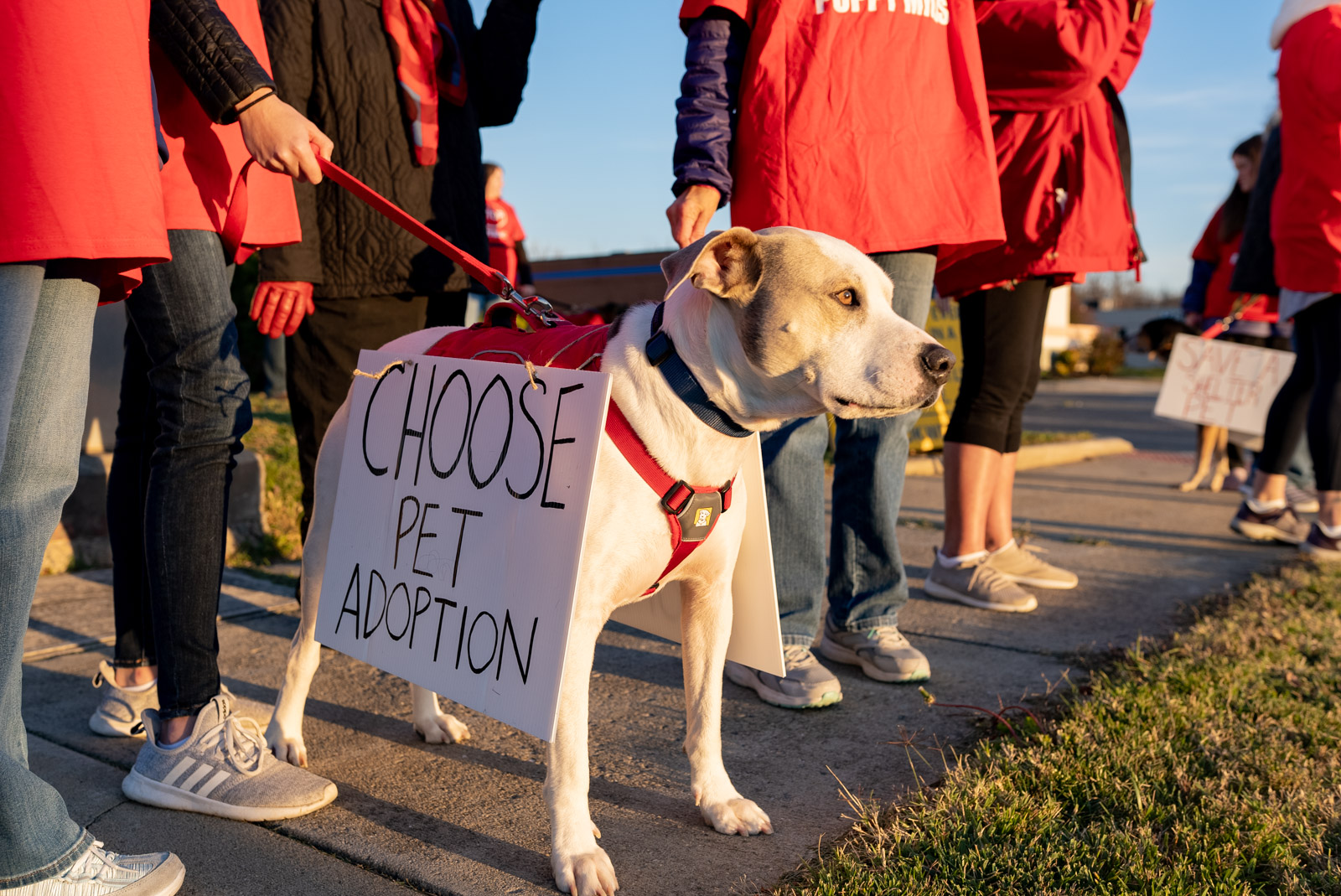 The next time you are driving down Rt. 33 and see a group of people standing in protest at the corner of East Market St. and University Blvd. honk your horn and give Pam a wave – let her know that our community will not support puppy mills!
To learn more about puppy mills or to join the protest, visit the local Facebook group Deplorable Conditions. Also, donate to the RHSPCA to show your support for our adoption efforts, our volunteers, and foster families to help companion animals, which is the exact opposite of supporting puppy mills.